Education
"ConnectYard's social and mobile notification solution helps faculty reach students using their own personal devices and applications."
Once upon a time, e-mail was the fastest and easiest way to reach your student body, particularly when the message contained an attachment such as a photo, document or slide deck. However, today it's one of the last places students check for something new or interesting. There are simply too many other communication options available that are more social and engaging. So it should come as no surprise that students these days prefer interacting on mobile devices and social media sites over traditional forms of communication such as email, which may sit unread in an inbox for days or even weeks. What is surprising however is that some institutions still rely heavily on email listservs to promote campus events and other activities that are key to overall student success.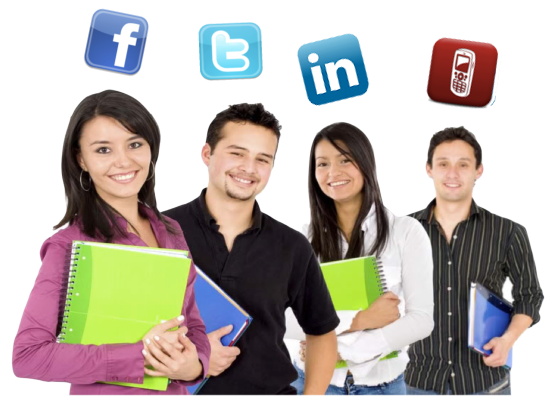 With the ever-expanding number of communication options available to students, faculty and administrators, institutions are recognizing both the opportunity and necessity of extending communications beyond traditional email in order to facilitate greater student engagement and increased participation. The ConnectYard App for SharePoint Online (SharePoint 2013 running on Office 365) allows your institution to easily deliver important and timely notifications to students via SMS (text, picture and video messaging), Facebook, Twitter, LinkedIn and other places they are more likely to check and interact with than email. This serves to speed message receipt and response times as well as creates a more cohesive, connected learning environment.
Features and Benefits:
Seamless integration into the SharePoint UI makes sending and receiving alerts easy

Send alerts to any user, internal or external, via Facebook, Twitter, LinkedIn, text message and email

Allow users to reply directly to alerts from popular social spaces, text-capable devices and email

Attach documents and files to alerts, including vCard and iCalendar attachments

Opt-in notification settings and unsubscribe features allow users to easily manage alerts

Alerts generated outside normal office hours can be blocked until the next day

Daily Summary combines notifications into a single email message, including all subsequent replies

Centralized management by administrator with the ability to block some features if desired

Robust analytics provide the ability to verify the first and last time users view alert

Track and encourage participation with activity based user points and rewards.
Click here to view SharePoint One Sheet
Experience first-hand how anytime, anywhere communication and collaboration can help your organization increase engagement and retention. Click here to schedule a demo.